Abby Greensfelder is Co-Founder, Co-CEO and Executive Producer at Half Yard Productions. The company has been part of Red Arrow Studios since 2014. Abby and her business partner Sean Gallagher launched Half Yard Productions in 2006, producing hit series for 17 different networks, from critically acclaimed series The Last Alaskans, for Discovery, to TLC's long-running series Say Yes to the Dress and Travel Channel's Big Time RV. Abby talked to us about Half Yard's new crime unit, the secret behind successful franchises and the advantages of being part of a powerful production network.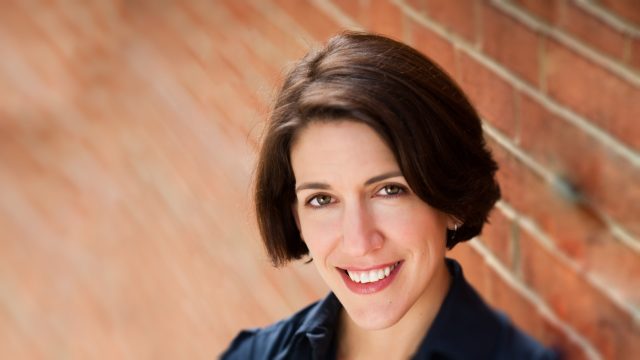 How did the name Half Yard Productions come about?
When Sean and I started Half Yard, we wanted a name that we had a personal connection to. We both attended college in New Haven where there was this one bar where locals, college students and professionals would all go. It served half yards of beer and everyone would say "let's go get a half yard." It was a real melting pot where everybody went to be with their friends. The name really fit our ideal of making shows for everybody and represents our ethos. And it has a good ring to it! We actually have a photo of the bar in our office. Sadly, it's now defunct but we called them up and asked for all their remaining half yards – so now we have a couple in our office.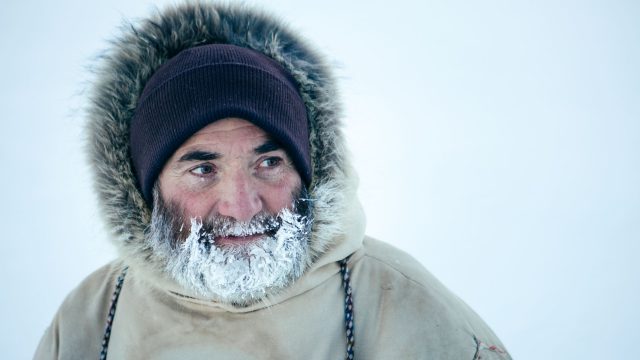 In April 2018, you launched Half Yard's Crime Unit. Why did you choose to expand into this genre?
Crime on television has mushroomed. It used to be a ghettoised genre, scheduled in late night slots with discounted advertising around it. The shows did well but they never commanded the same CPMs from advertisers, so there's a limit to how much you could buy. In the last three to five years, especially the last few, crime as a genre has premiumized itself thanks to some high-profile shows and some scripted shows. On cable for example, ID has been a complete sensation in the States. Since this success, Oxygen's now increasing their hours, too. So, all of a sudden, you have two cable networks doing 500-600 hours of original content a year that is only focused on crime. And there's also Headline News, MSN, Netflix, Amazon…
What was once a niche genre has exploded and with that growth, Sean and I saw an opportunistic moment. One of the top suppliers of the genre is ITV-owned Sirens Media, based in DC. The principles left, so we knew that their top production execs, including Ann Rothwell, might be willing to move. With this genre, the skills are very particular: you have to know the audience, how to make reconstructions that look like movies on a dime, you need access to law enforcement officials, and know how to research these crimes – many of which have been covered before – to dig deeper and vet all the cases. It's a very specific genre in which finding the right people is key – and we very lucky enough to get Ann on board.
Although Half Yard has never developed crime programming before, we're now able to get the top researchers in the genre to start developing some of our ideas. And we've had a lot of great feedback from buyers in the community who know her and the calibre of people that we now have access to, so they are excited to have us pitch ideas to them.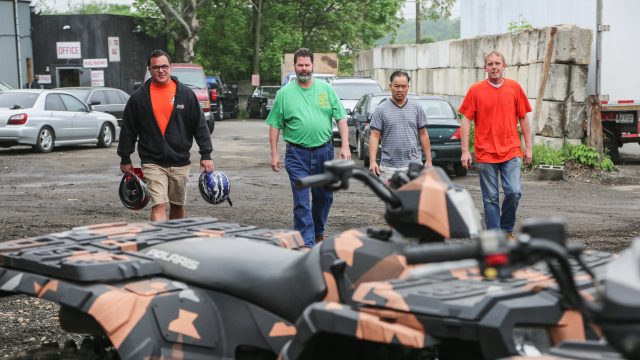 Your wedding series Say Yes to the Dress and its spin-offs achieve great ratings – what is the secret to building such a successful reality franchise?
A very simple premise is key to a good show. And while it's ostensibly about finding the perfect dress, it's also about a life stage which opens it up and makes it accessible to everyone. It's also just fun to watch. It's bon bons for the mind! I think that's part of the reason why it's stayed on the air so long – it has a quality akin to eating candy: once you watch one, you want more and more. It makes people feel good and I don't think a lot of television these days does. On top of that it's relatable, human storytelling in a fun format with good play along value. It's hard to find things with that longevity – you never quite know what's gonna be the one – but Say Yes has elements which make it highly repeatable and sticky, which is key.
When you look back into 2014: Why did you choose to join Red Arrow Studios and what are the advantages of being part of this production group?
We'd been approached by other groups and weren't sure whether we wanted to partner with anyone or remain independent. It was meeting Jan Frouman and the team and hearing about the group – that the companies operate independently but there's a group ethos – that made us want to join. We got a sense that the culture of the group was a good fit and that's remained true: the companies and the Red Arrow Studios team are a really nice and collaborative group of people. We're able to do what we do and run our business, but we've also been able to access the tentacles of Red Arrow to our benefit. For example, part of the expansion of Say Yes internationally is thanks to that. On Say Yes UK, our production is based in CPL Productions' offices and they've been a great help in terms of setting up back office stuff in the UK. It's through those relationships that we've been able to streamline our operations in making those shows, which has been really helpful. It's been a good relationship for us!
What are your hopes and ambitions for Half Yard in the next five years?
We want to continue to produce entertaining quality content – series and formats for all relevant distribution platforms and partners that exist, as I suspect a lot of that landscape will continue to evolve in the next five years. The key will always be to develop ideas and find characters that people want to seek out and spend time with.