44 Blue Productions celebrates its 35th birthday today. Founded by Rasha Drachkovitch and Stephanie Noonan Drachkovitch, 44 Blue is an award-winning producer whose series have aired on over 20 networks and in more than 120 countries worldwide. Currently, the company has over 20 projects in active production. Their shows include A&E's twice Emmy®-nominated Wahlburgers, E! Fan-favorite Hollywood Medium with Tyler Henry, Netflix's new top-rated prison series Jailbirds, and First Responders Live, with long-time producing partner Dick Wolf, which launched on FOX last month. 44 Blue joined the Red Arrow group in July 2016.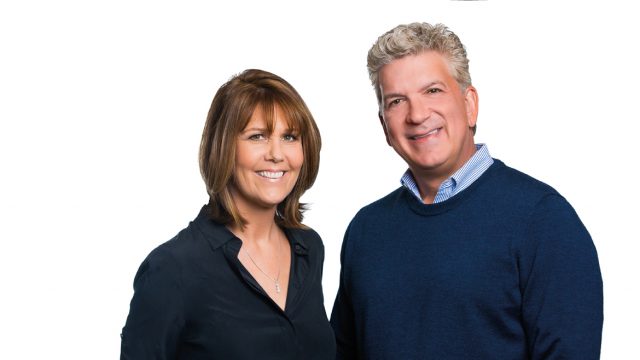 As you celebrate 35 years in the business - how did you start 44 Blue Productions?
Rasha: Steph and I started 44 Blue in June 1984 from Steph's apartment. Our first syndicated series – Bob Uecker's Wacky World of Sports – was meant to be a one-off special but it did so well that the buyer ordered a bunch more. We knew how to produce a TV show but starting a company was new to us: we needed to hire staff, print business cards and, most importantly, come up with a company name. We settled on 44 Blue – a good luck football play from my High School playing days… and that was the beginning of the company!
What are your proudest achievements? And what's the secret to longevity in this business?
R: I always say the two things I'm most proud of are that we've had a show on the air every year for 35 years, and we've made payroll every week. In an ever-changing market place, we've been able to keep adapting and find new ways to sell content.
Stephanie: To me one of our proudest achievements is that we have so many people that have been with us for many years, some are even entering their second decade with us. I'm proud and humbled that they chose to roll their dice on us. It helps us make programming that reflects everybody's values and passions. We're lucky to wake up every day and get to do what we do: we get to jump into so many different worlds, meet so many different people and tell so many stories. That comes with a responsibility to do it with integrity, and it's the people on our team that help make that happen.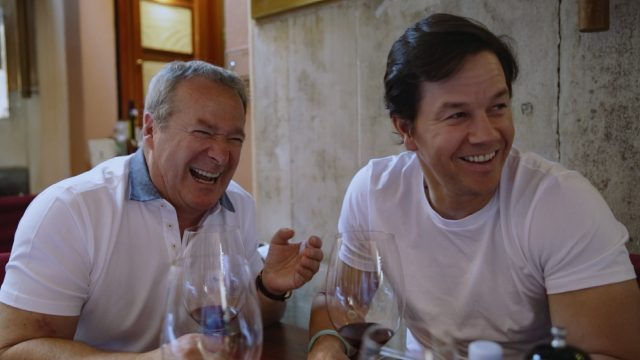 First Responders Live premiered last month on FOX. Can you tell us a little about the show? How challenging was it moving into live television?
R: First Responders Live is our first prime time network series and it's the first show to feature all three first responders 'live': Police, Fire and EMTs. It's also the first time a major US Network (FOX) has featured this type of genre live in prime time, with over 40 cameras across the country feeding live action into our control room. The production is certainly exhilarating – we never know what kind of call we're going to get or where the story will take us. The show's really hit a chord with viewers across the country, so we're hoping to build on our rating success week after week.
S: And even thought this is our first actual live series, we actually just remembered that we did a live earthquake relief telethon for Showtime, after the San Francisco earthquake in 1989! It's fun to think that little live broadcast shot at KTVU in Oakland was part of our DNA so early on, but this is certainly our biggest live production by any means.
Your new series Jailbirds has been very well received - becoming the No.1 reality show on Netflix UK & Ireland (the only Netflix region to releases stats) within its first week. How did the show come about?
R: We've produced more shows in the prison space than any other production company on the planet. I like to joke that someone from 44 Blue is usually in prison every day – but that's a good thing! Jailbirds came out of our 20-year run producing MSNBC's Lockup. Netflix execs were big fans of the series, and this space is extremely popular on their platform. So, it's Lockup 2.0.
We'd filmed in several women's jails and prisons over the years, and always toyed with the idea of creating a real-life version of the Netflix series Orange is the New Black. Once we were able to secure access to Sacramento County Jail, we embedded a crew of five there for five months capturing the lives of ten inmates. And the audience feedback – and stats from Netflix – have been amazing. We hope to produce many more episodes in the near future.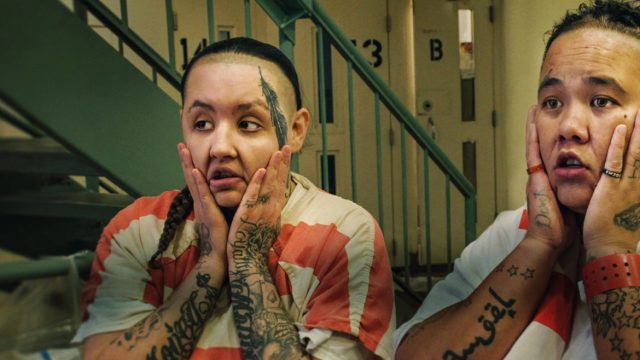 What are the challenges of working in prisons?
R: The biggest challenge is getting access – most facilities don't want to let cameras in because it's such a volatile world. But once we got it, we have a very skilful team (producer, director, cameraman, audio and production assistant) who've worked on Lockup for almost two decades and are comfortable working in an uncomfortable environment. You don't rush through production: you take your time. There's no staging, everything is real and accurate. We just have to be patient, the prison clock runs on its own time and we just have to be there to try and capture the stories taking place.
You have several high-profile talent partnerships including Dick Wolf, Khloé Kardashian, Jessica Biel, Viola Davis, the Wahlberg family, Whoopi Goldberg and Topeka K. Sam. Is talent key to getting commissions now? What advice do you have for attracting and maintaining fruitful relationships with high-profile talent?
S: Talent is definitely an important element in the creative but it has to be the right talent and the right project. You can't just tack on talent gratuitously, if there's no organic or authentic connection and involvement. We've been fortunate in being able to attract high-profile talent who want to move into the nonfiction space, have stories to tell, and are collaborative and hands-on. Dwayne Johnson was with us every step of the way, from development to every single pitch, when we worked with him on Rock and a Hard Place; and we've done two series with Whoopi Goldberg – she watches every cut and looks at every outline… But what's really great is that they also all trust us as experts in the genre.
We always try to treat those relationships with a lot of care and to be truly collaborative because we learn as much from them as they learn from us. Of course, having an A-list partner also helps to get the shows out to bigger platforms and amplify an idea in the marketplace, which I think is why networks and platforms also appreciate the right celebrity partner who can make one plus one equal three.
Several of your current productions are led by women - has this been a conscious policy?
S: It's interesting, I don't think it's been conscious. We just pick the best person for the project. In the midst of the #MeToo movement and Times Up conversation last year we were talking about it internally and that's when we realized that seven out of our eight series in production were run or co-run by women. But it wasn't something new – we've always had a high percentage of women-led productions. We've always believed in getting the right person for the job.
You have such a broad and diverse slate - what are your favorite types of shows to produce?
S: We're both attracted to stories that have either never been told before or we can tell in a different way. Also, stories that have social impact and contribute to a national conversation, or are revelatory on a more personal level like Hollywood Medium. We're attracted to stories that we think folks want to hear.
R: Something that seems to be a re-occurring theme in many of our shows are stories with a redemptive element. Maybe because we do a lot of stories in the prison space… Pit Bulls & Parolees is all about second chances. But it's nice to have a diverse slate. It definitely keeps us busy and it's exciting to have shows across the board.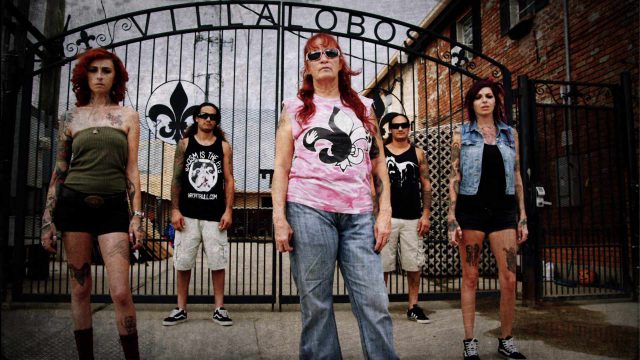 You set up your digital studio OVRTure in 2015 - can you give us an update?
S: OVRTure is our innovation lab. It launched in 2015 as a virtual reality studio but as we were building it, we discovered other opportunities in short form video and branded content, so we broadened its mission. OVRTure is about staying a step ahead, keeping abreast of emerging platforms and creating content for them. We still do 360 and have those capabilities – we did a big 360 piece with Gigi Gorgeous last year – but mobile first and audio are our focuses right now. We've launched a podcast initiative, creating original content and building properties around our IP, as well as looking for IP that we can launch in podcast format that has the potential to turn into linear series later on. We keep OVRTure nimble so that when something new comes up we're able to pounce on it.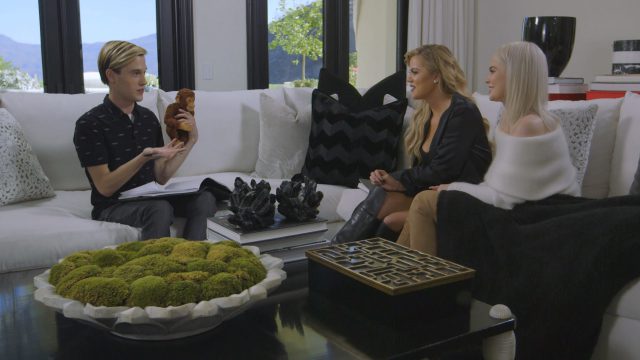 What is your all-time favorite 44 Blue show?
R: It's hard to pick one; Pit Bulls & Parolees has been in production for over ten years on Animal Planet, Wahlburgers took us around the world and earned 44 Blue two Emmy nominations for best reality series… But for me, it has to be Lockup. There's something about telling stories of the extreme human condition that is so powerful, and giving voice to the voiceless is extremely rewarding.
S: If I have to pick, I would say my favorites are Married to the Army: Alaska because I'm a military brat myself and my mom was an army wife. It was a real honor to be able to tell the stories of real army wives. And in Alaska where my parents actually met! That had an extra resonance for me and it felt good to be able to tell the stories of people who were pretty invisible during the Iraq and Afghanistan wars. Then, Hollywood Medium is one of my all-time favorites. We've done over 200 readings, sitting down with people who we think we know because we see them on TV and film and then getting to know them on a whole different level. Tyler is an amazing human being, who's brought so much joy to people's lives.
What are your plans for the future?
S: Following on from the success of First Responders Live, we'd love to continue to develop and launch series in the broadcast space. We'd also like to do a big entertainment format for one of the streaming platforms, that would be a great genre to add to our portfolio. We enjoy working in the premium doc space and are hoping to make even more inroads in that field; we've currently got four on the slate that we're taking out to the marketplace.
R: It's a wild, brand new world out there that's evolving every day, and it's always exciting to sell to a new platform. We're just really fortunate to be doing what we're doing and doing it with Red Arrow and the wonderful folks who we've been in partnership with for three years now. So to many, many more years and more birthdays.