Gravitas Ventures is releasing 16 hot new movies this Summer 2019.
Their diverse slate of features includes SXSW award-winning documentary The River and the Wall from Ben Masters, and major new Neil Armstrong biography Armstrong. Scripted includes Seth Green's directorial debut Changeland; Keanu Reeves exec-produced road movie Green Dolphin starring Sean William Scott, Justine Skye and Tyler Dean Flores; sci-fi thriller Above the Shadows starring Olivia Thirlby; and Danny Trejo-fronted horror feature Slasher Party.
Gravitas recently launched their SVOD streaming service Gravitas Movies, boasting access to over 1,000 independent movies from leading film festivals and filmmakers from $4.99 per month. Gravitas Movies is available on Comcast's Xfinity X1, Apple TV and iOS devices, Roku, Amazon Fire TV, and Android mobile and Android TV devices, and at gravitasmovies.com.
May 3
The River and the Wall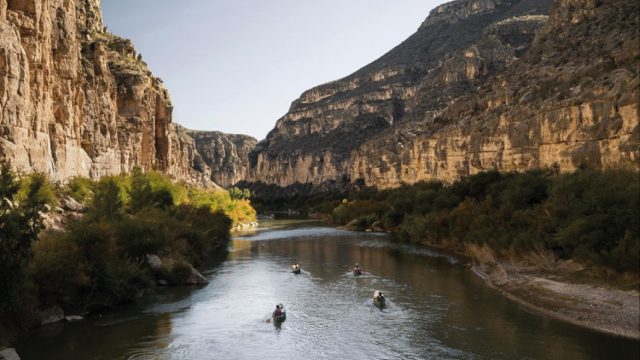 Five friends follow the Rio Grande for a better understanding of US-Mexico dynamics in this 2019 SXSW award-winning documentary. Featuring Austin Alvarado, Ben Masters, Filipe DeAndrade, Heather Mackey, Jay Kleberg, Congressman Beto O'Rourke, Congressman Will Hurd. Directed by Ben Masters.
May 10
General Magic
Napa Valley Film Festival and Williamsburg Independent Film Festival award-winner, General Magic is a tech documentary about a business that Forbes described as the "greatest dead company in Silicon Valley". Written by Sarah Kerruish, Matt Maude and Jonathan Key. Directed by Maude, Kerruish.
May 17
Breakneck
Extreme sports action thriller with Lorenzo Richelmy (Marco Polo). Directed by Jacopo Ronidinelli.
May 24
Assimilate
Sci-fi Horror with Katherine McNamara, Cam Gigandet, Joel Courtney and Andi Matichak. Directed by John Murlowski.
June 7
Changeland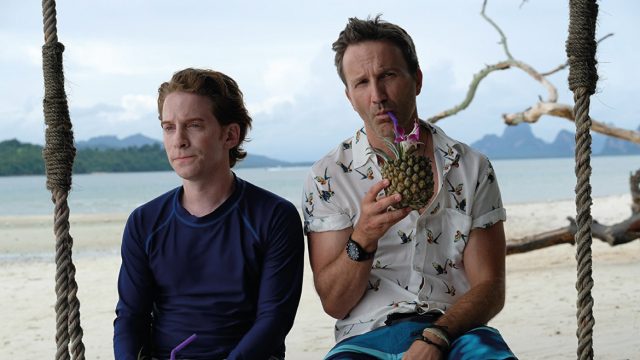 The feature film writing and directorial debut of Seth Green, Changeland sees Green star alongside Breckin Meyer in this comedy-drama about two estranged best friends on a life-changing trip to Thailand. Also stars Macaulay Culkin, Brenda Song, Clare Grant, Rose Williams, Kedar Williams-Stirling and wrestler Randy Orton. Written and directed by Seth Green.
Loopers: The Caddie's Long Walk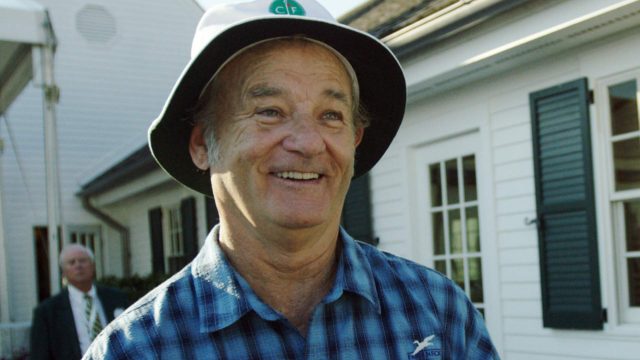 Centuries old and enjoyed by millions, golf is more than a sport. Loopers: The Caddie's Long Walk, narrated by Golden Globe and Emmy Award-winner Bill Murray, explores the bond between golfer and caddie. Featuring never before seen stories, Loopers is an account of golf like you've never seen before. Directed by Jason Baffa.
June 14
Blackbear
Martial arts drama with Scott Pryor, Darrin Henson, Eric Roberts, Lorynn York. Written by Pryor. Directed by J.M. Berrios.
June 28
The 16th Episode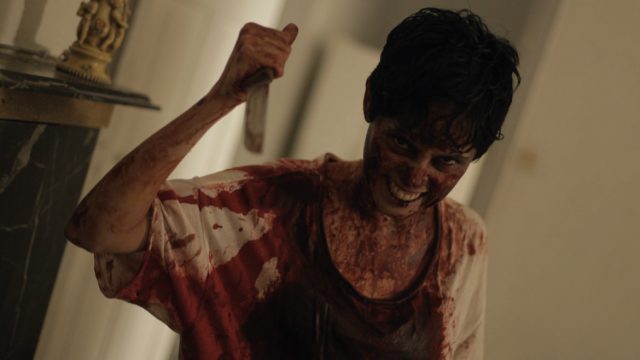 Winner of five international film festival awards. Three YouTubers who are struggling to get more views on their adventure channel, travel to the mythical city of Casablanca, unaware that it hides a terrifying secret. Stars Rebecca Ramon, Einar Kuusk and Cody Wayne Heuer. Written and directed by Jérôme Cohen Olivar.
July 5
Absolution
Fantasy thriller about a young woman born with an energetic power to absorb fear from others. Stars Jacqueline McKenzie, Eemon Farren, Lewis Fitz-Gerald, Jessica Falkholt. Directed by Corey Pearson.
July 12
Armstrong
Dramatic, moving and deeply human, Armstrong offers the definitive life story of Neil Armstrong: from his childhood in Ohio to his first steps on the Moon, and beyond. Features Neil Armstrong. Directed by David Fairhead.
July 19
Above the Shadows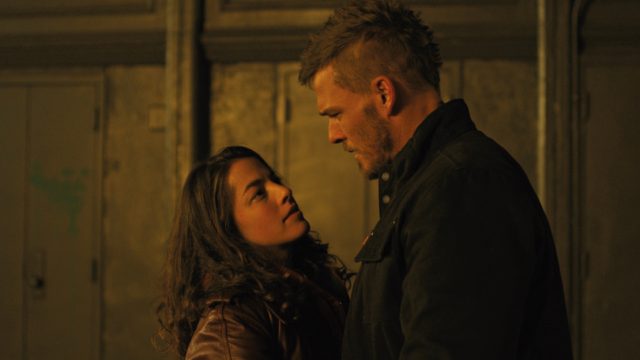 Supernatural action thriller starring Olivia Thirlby, Megan Fox, Alan Ritchson, Jim Gaffigan, Maria Dizzia, and Tito Ortiz. Written and directed by award-winner Claudia Myers (Fort Bliss).
August 2
Kings of Beer
Documentary following Brew Masters from different countries and backgrounds as they compete for the Budweiser Cup, with Jay Chandrasekhar. Directed by Sean Mullin.
August TBD
Anyone Home?
Thriller about a single mother who entertains a dangerous fantasy after she's recruited to live in an unsold property in an empty development. Stars Cathy Baker, Monique Gabriela Curnen. Directed by Patrick Cunningham.
Every Time I Die
Thriller with March Menchaca, Kevin D. Benton. Directed by Robi Michael.
Green Dolphin
Drama with Seann William Scott, Tyler Dean Flores and Justine Skye.
Slasher Party
Horror with Danny Trejo, Tiny Lister. Directed by Tony Villalobos.