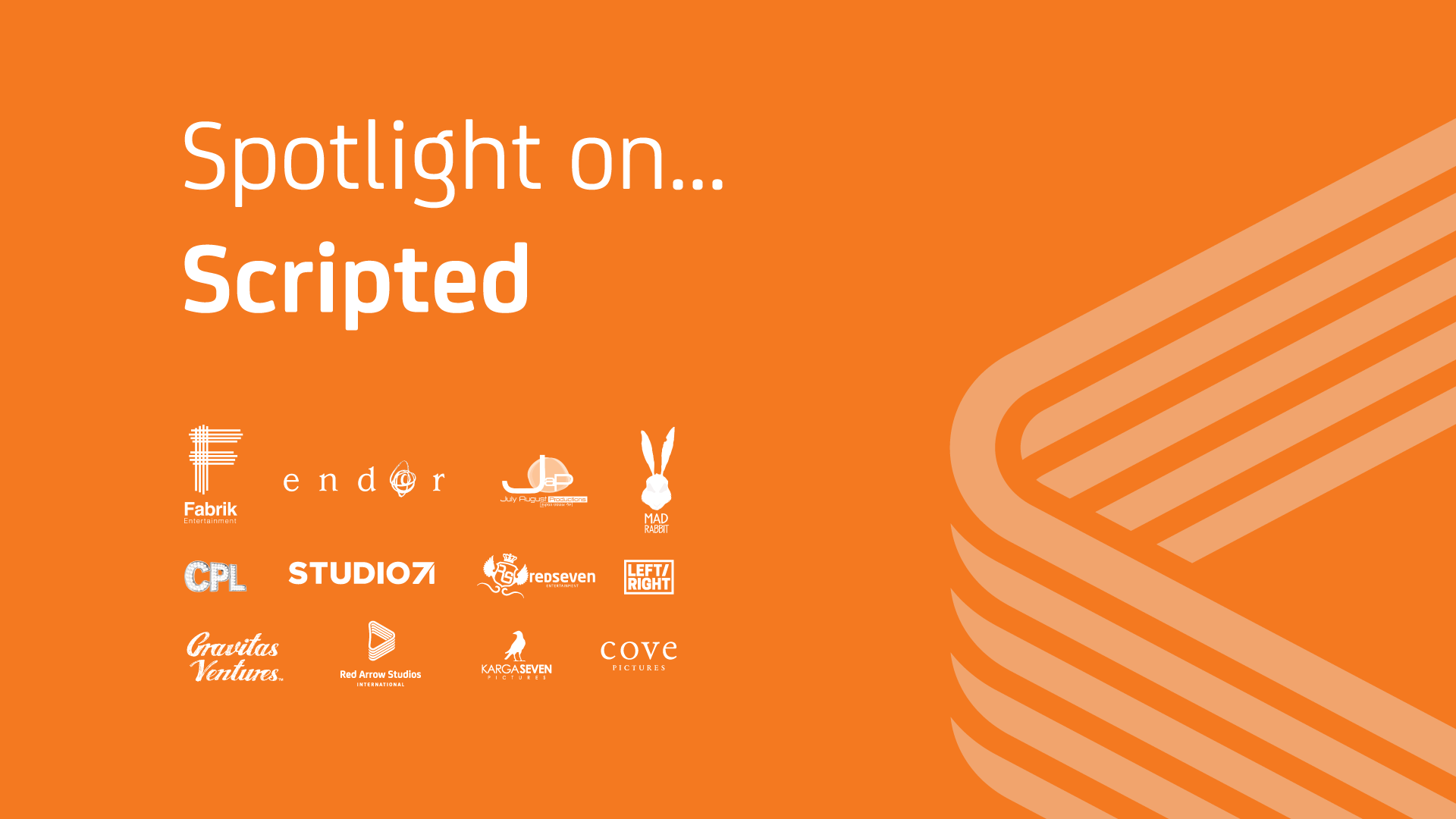 Spotlight on… Scripted
Red Arrow Studios produces hundreds of hours of scripted television every year, including the best of US, UK and international drama and comedy.
Red Arrow's US scripted company is Fabrik Entertainment, producer of acclaimed, long-running Amazon series Bosch, and new CBS All Access crime drama Interrogation.
In the UK, Endor Productions creates high-end series and films for an array of UK and European channels, with new shows including Deep State season 2 for Fox Networks Group,  which aired May 2019, and crime drama Vienna Blood for ZDF Germany and ORF Austria.
Red Arrow companies producing scripted are also based in Germany, Israel, Turkey and Canada, with Red Arrow Studios International and Gravitas Ventures distributing acclaimed scripted content worldwide.
US Scripted
Fabrik Entertainment in the US produces acclaimed drama Bosch for Amazon Prime Video, based on Michael Connelly's best-selling novels and starring Titus Welliver. Season Five premiered in April 2019, with Season Six already greenlit.
Fabrik is also in production with CBS Television Studios on major new drama Interrogation for CBS All Access, starring Peter Sarsgaard, Kyle Gallner, David Strathairn, Kodi Smit-McPhee and Vincent D'Onofrio.
Red Arrow's global digital studio, Studio71, produces a range of scripted shows across every genre, including feature films, comedy and drama. Recent productions from Studio71 US include the hit animated comedy The Cyanide & Happiness Show which will return for its fourth season on VRV (US) later this year; and romantic comedy feature film Plus One, which recently premiered at the Tribeca Film Festival ahead of its US theatrical release this summer, and stars Maya Erskine (PEN15) and Jack Quaid (Vinyl).
Other Red Arrow US companies producing scripted include New York-based outfit Left/Right, with credits including three seasons of acclaimed scripted comedy Odd Mom Out for Bravo, and recent comedy Bobcat Goldthwait's Misfits & Monsters for truTV.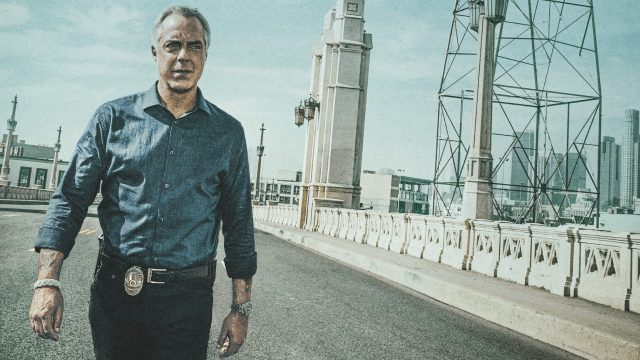 UK Scripted
Endor Productions in the UK produce conspiracy thriller Deep State for Fox Networks Group Europe & Africa. The first hit season starred Mark Strong, and Season 2 launched in May 2019 starring Justified and The Hateful Eight star Walton Goggins.
Endor has produced Vienna Blood for ZDF Germany and ORF Austria. This new crime drama set in 1900s Vienna, is written by acclaimed screenwriter Steve Thompson (Deep State, Jericho, Sherlock), and stars Matthew Beard (The Imitation Game) and Juergen Maurer (Tatort). The series premieres on BBC Two in the UK on November 18, 2019.
Other UK scripted producers within the group include CPL Productions, with commissions including comedy pilot Hounslow Diaries for BBC Three, and Brief Encounters for ITV starring Sharon Rooney, Penelope Wilton, Sophie Rundle and Angela Griffin; and Cove Pictures, the UK and US production company led by Dame Heather Rabbatts.
Recent scripted commissions from Studio71 in the UK include short form scripted comedy Fully Blown for BBC Three.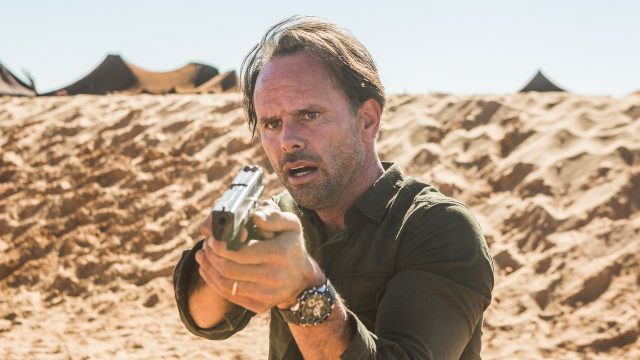 International Scripted
July August Productions in Israel produce a range of scripted drama and comedy. The company recently won four Israeli Television Academy Awards for romantic comedy Significant Other, plus are in production on Season 2 of sitcom Checkout! for public broadcaster KAN, and their new thriller Asylum City, set in Tel Aviv's underworld of refugees and asylum seekers, recently aired on Yes.
In Germany, RedSeven Entertainment is primarily known for its successful factual and entertainment shows such as Germany's Next Top Model, but is increasingly producing scripted content. RTL II in Germany recently commissioned 60 new episodes of RedSeven's successful daily soap Krass Schule – die Junge Lehrer (Extreme School – The Young Teachers), following an initial 50-episode order for Season 2.
Karga Seven Pictures in Turkey has produced numerous series and movies, including award-winning feature film Takim: Mahalle Askina, drama series City of Secrets for Fox Turkey, and the forthcoming series Ottoman Rising, for Netflix and STXtv, that chronicles the 15th Century reign of Ottoman ruler Mehmed II, and Hekimoğlu, a new local version hit US scripted series House M.D. for Kanal D Turkey.
In Canada, our production company Mad Rabbit is led by Emmy-nominated director and showrunner Kari Skogland (The Handmaid's Tale, The Walking Dead).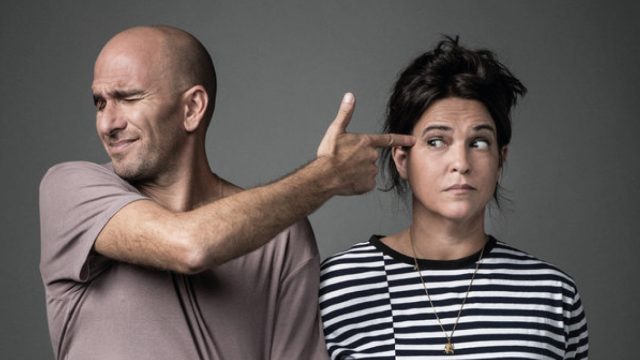 Distribution
In terms of distribution, Red Arrow Studios International is a world-leading distributor of acclaimed scripted TV, from Red Arrow Studios production companies and third-party producers. With offices in Munich, London and Los Angeles, Red Arrow Studios International co-produces and finances global entertainment, and distributes acclaimed content to over 200 territories worldwide. Recent launches include Departure, produced by Shaftesbury and Greenpoint Productions, starring Archie Panjabi (The Good Wife) and Christopher Plummer (All the Money in the World); Bad Mothers from Jungle Entertainment in association with Filthy Productions for Nine Network Australia and TVNZ; Death and Nightingales, produced by The Imaginarium and Soho Moon Pictures for the BBC, starring Matthew Rhys and Jamie Dornan; and Vienna Blood produced by Endor Productions.
Gravitas Ventures is a major distributor of independent feature films, releasing over 400 new films annually and one of the first companies to develop a global network of digital media partners. Recent highlights include I'm Not Here starring Academy Award-winner J.K. Simmons; crime thriller Line of Descent starring Brendan Fraser; coming of age drama Age Out, starring Tye Sheridan and Jeffrey Wright; and Seth Green's feature film writing and directing debut, Changeland. Gravitas recently launched its SVOD streaming service Gravitas Movies, offering over 1,000 movies including a new movie every day.